Rhino Art – Let the Children's Voices be heard is the most successful conservation youth art initiative ever undertaken. It is a two-way street where children learn to care about their rhino heritage and to express their feelings about conservation. It is an opportunity to listen and be listened to for both the children and the conservationists.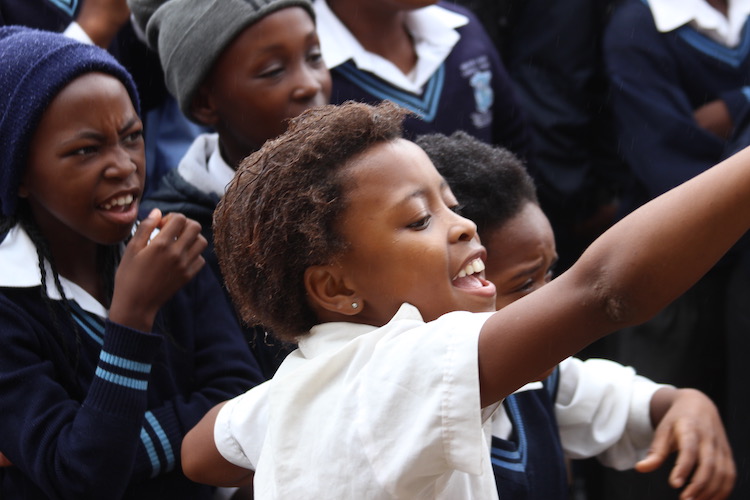 Art, music, dance and theatre bring the rhino message of protection and hope to life for everyone, but especially for the children living in communities alongside the reserves, which are usually impoverished and vulnerable to the temptation of poaching as a result. We also reach out  to children living in countries where rhino horn is consumed. We influence the children, who in turn influence their parents.
Rhino Art visits schools in Africa and Vietnam, distributes information and art materials, and then returns to judge the work and reward the winners. Many children who have never seen a rhino can win a trip into the reserves to visit the animals.
So far, Rhino Art has reached half a million children on two continents, created 100 Community RhIno Ambassadors and spread the sad story of rhino poaching far and wide. Children are now aware of what is happening in their communities. They understand that poachers destroy lives and livelihoods while seeking only their own selfish aims. In some cases, they unwittingly supply valuable information to game rangers. Children are able to point out where poachers live, what weapons they use and other details of great use to anti-poaching units. In the battle for the hearts and minds of rhino-country communities, Rhino Art is a beacon of light.